RYH Direct Sales Pre-Launch
We are so excited that you are interested in getting in early on this amazing opportunity to become a RYH Rep!The below info will answer most of the questions that you and that your potential team may have for our pre-launch!You can sign up here:https://form.jotform.com/200717500184143and your team will then sign up on your custom link that you will receive as soon as you sign up as a RYH Rep!

Pre-launch will be approximately 90 days.During pre-launch YOU CAN-sign up your direct team with your custom link and they will purchase the intro kit (R💖CK Box) which you will earn commission on (see below commission structure). Your custom link will be issued within 24 hours of your sign-up.Once someone signs up on your team as a RYH Rep (with your custom link), they will be issued their own custom link and discount code within 48 hours so they can start building their direct teams!

As a RYH Rep you will receive a custom code to access wholesale products (65% off retail) for your personal use or for gifts. Selling on Amazon, eBay, Walmart.com or to any online retailer is strictly prohibited and will cause your RYH Rep status to be immediately terminated and unpaid commissions forfeited.
Direct sign-ups:
10%
Your Level 6 and further down, no straight commission but all of their sales count towards your "team sales" and towards your "personal rank"
At launch the company will announce bonuses and incentives for achieving different ranks and sales goals both personally and for your team, so focus on building your team during pre-launch will really pay off! ALL RYH REPS have the same commission plan regardless of the level they signed up on. The straight commission on your 5 levels will apply to the auto-shipments of the R💖CK boxes (see below) and all on purchases on rockyourhair.com from any member of your 5 downlines You will also receive 10% commission on any purchases using your custom 30% off preferred customer code.
Via PayPal or Venmo on the 15th of each month for the previous month.

Other Direct Selling Companies
Can you also sell for another direct selling company and sell RYH as well? We are non-exclusive and we accept reps who currently sell for other direct selling companies. We know it will be so easy for you to sell RYH (and coming soon: Rock Your Cosmetics, Rock Your Fur, Rock Your Lips, Rock Your Skin etc) that you will want to focus on your RYH business!

RYH Reps will commit to receive 4 exclusive boxes a year at $159 each (plus $25 shipping) all filled with our best-selling and latest and greatest products plus other fun merch and surprises!
These boxes are ONLY available to RYH reps.
Spring Box/Intro Kit: April 15th 2020 (ordering now in pre-launch)
Summer Box: July 15 Rock Your Hair and Rock Your Cosmetics launch!!
Fall Box: October 15th 2020
Holiday Box: Dec 1 2020 (Optional)
Winter Box: Jan 15 2021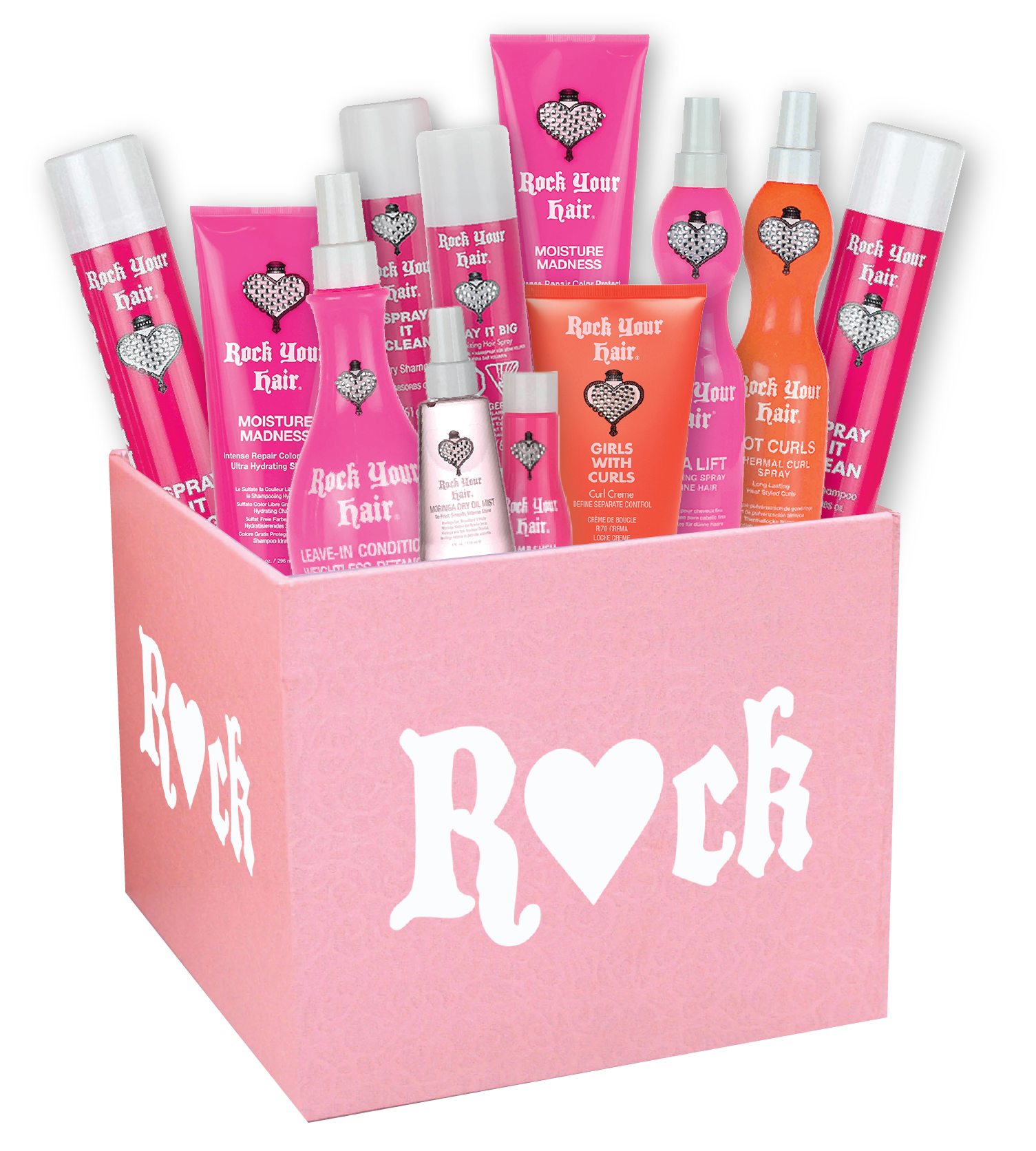 You will get the opportunity to be part of awesome events such as concerts, fashion shows, gifting suites, photoshoots, collabs, parties and motivational conferences that will train you and your team on selling and social media growth!
We will also be hosting think tanks focused on beauty, fashion, social media and entertainment.
You will be involved with some of the most powerful families in social media and get to network with an incredible group of people!
Becoming a RYH Rep is so much different than any other MLM opportunity you will ever have!
It's an opportunity for your entire family to grow together personally and professionally!
We anticipate that our official launch will be on or around July 15th 2020. At this time we will start implementing our custom software so that you will have access to your dashboard, your custom RYH website and the ability to host parties among other awesome features! In the interim you will receive monhtly sales reports with your commission payments. During pre-launch we expect to work very closely with each of you as you grow your teams!
Let me know what questions you have! We are so excited to ROCK with you!

CLICK HERE TO FILL OUT THE FORM!